Author: Dr. Tom Buitelaar
Chief Editor: Alanna O'Malley
Dossier: Mind the gap, UN Governance in perspective
Over the past three decades, peace operations have become increasingly involved in international criminal justice efforts, which seek to hold perpetrators of war crimes, crimes against humanity, and genocide to account. This has meant that field missions of international organizations are now actively assisting in criminal justice efforts, a task that used to be reserved for the sovereign state. In the 1990s, NATO's Stabilization Force in Bosnia arrested a total of 27 suspects on arrest warrants issued by the International Criminal Tribunal for the former Yugoslavia. In 2006, the UN Mission in Liberia was responsible for ensuring the safe delivery of the most important suspect of the Special Court for Sierra Leone, Liberia's former President Charles Taylor. Today, UN missions in the Democratic Republic of Congo (DRC), Mali, and the Central African Republic (CAR) assist the International Criminal Court (ICC) by providing transport and protection to the Court's personnel, sharing evidence, identifying and protecting witnesses, and sometimes attempting to arrest ICC fugitives. In CAR, moreover, the current UN mission is mandated to help establish a part-domestic, part-international Special Criminal Court (SCC) that will prosecute perpetrators of atrocity crimes in the country. It even has the mandate to take "Urgent Temporary Measures" to apprehend the SCC's fugitives. 
At the same time, assistance by peace operations to international criminal justice has been inconsistent, selective, and sometimes reluctant, marred by mutual frustration and misunderstandings. Frequently, this is due to a fundamental misalignment of priorities and interests, one primarily pursuing international security and the other emphasizing international justice. Indeed, the positive examples noted above can be matched by more problematic examples as well. In the former Yugoslavia, the UN mission in Kosovo tried to protect the popular Kosovar politician Ramush Haradinaj from indictment. In the early years of the Special Court for Sierra Leone, the UN mission refused to give any assistance at all, even forbidding court personnel suffering from malaria to enter the UN's medical clinic. Moreover, the UN's refusal to disclose confidential documents to the Prosecutor of the ICC led that Court to temporally stay procedures against the first suspect on trial, Thomas Lubanga.
Against this background, in this contribution I discuss a number of challenges and dilemmas that the UN encounters due to its involvement in international criminal justice. This involvement represents an increase in UN authority in spheres previously reserved for the sovereign state, but also engenders new questions when it comes to the extent to which the UN should adapt its peacekeeping work to the changing demands of the 'individualization of war.'
Host state consent
The first challenge arises out of the fact that UN peace operations depend on consent from the host state to deploy. The fundamental problem here is that, if the pursuit of criminal accountability is against the host state's interests, then UN assistance of such efforts may damage its relations with this same host state. This is especially the case if accountability efforts focus on government officials. For example, when the ICC indicted Sudanese President Omar al-Bashir, the Sudanese government increased its obstruction of the UN's mission in Darfur. However, it can also be because the host state is negotiating peace deals with those accused of war crimes. When the Congolese government signed an agreement with the militia of the ICC-indicted rebel leader Bosco Ntaganda to end the conflict in the east by integrating the militia into the army, it made clear to the UN mission there that it had to avoid providing assistance to the ICC in his case. All in all, this may mean that the UN either has to accept negative consequences for its relations with the host state, or be involved in selective justice that only targets the government's opponents.
Peace and justice
This leads to the second challenge, which is that UN peace operations tend to have the mandate to prioritize peace. At its core, the job of peacekeepers is to bring, keep and sustain peace in a country. Criminal justice, research has found, may sometimes undermine this process. This is because prosecutions may inflame tensions between conflict parties, but also because it becomes more difficult to negotiate peace agreements when there is a real chance that conflict parties end up in jail if they lay down their weapons – what Priscilla Hayner calls the Peacemaker's Paradox. At the same time, the UN has also recognized that there can be no sustainable peace without justice. Allowing war criminals to walk free increases the chance of conflict relapse and fails to break cycles of impunity. Having to choose between short-term peace and long-term justice provides the UN with difficult choices as it seeks to resolve violent conflict. Indeed, while the UN may generally prefer perpetrators of war crimes to end up in jail, it has also felt obliged to support peace negotiations with these same individuals to end the fighting – even if this means that there will be no justice for war criminals, at least for the time being.
Impartiality
Third, involvement in international criminal justice also has an effect on one of the core principles of UN peacekeeping, that they have to be impartial actors in a conflict setting. Their ability and willingness to talk to everyone and not take sides can provide them with important international and local legitimacy that boosts peacekeeping efforts. The problem in a nutshell then, is that a UN peace operation that is involved in criminal accountability efforts is likely to be perceived as partial by those that are targeted by those efforts. It seems understandable that a conflict party is less likely to accept the UN as an impartial mediator or negotiating partner if that same UN is assisting efforts to arrest and prosecute its leader(s). Such negative perceptions can have downstream effects on the UN's other work. Indeed, the UN will have a harder time contributing to peace negotiations, negotiating access for humanitarian missions, or convincing conflict parties to release child soldiers, to name but a few examples.
Capacity, training and legal frameworks
The final challenge that I will discuss here, is that the involvement of UN peace operations in international criminal justice will always be limited by their capacity and training. This especially comes to the fore in the issue of information-sharing. While the UN can, and has, delivered important information that has served as (lead) evidence in international criminal trials, these have generally been reports from UN human rights investigators. These investigators usually do not use the same evidentiary standards as international criminal investigators because their objective is different: monitoring and advocacy in general situations versus securing a conviction against individual perpetrators. The differences in capacity and training provide challenges for the use of such reports in criminal trials – for example with corroboration and chain of custody – and have often led to attempts by the accused lawyers to undermine their credibility. A related challenge is that UN human rights investigators often have to work with confidential sources who may be at risk when it is found out that their information is being leaked to the ICC. This further limits the utility of the information that the UN can share with international criminal tribunals.
Conclusion
In this article, I discussed four important challenges to the involvement of UN peace operations in international criminal justice: its effects on host state relations, peace and justice dilemmas, its effects on impartiality, and the problems with capacity and training. For some, this may raise the question of to which degree it is a good idea for the UN to be involved in criminal accountability efforts. History suggests that the UN has taken a cautious approach in its field missions. In previous research, I found that UN actors have tended to prioritize other goals (peace, stability, host state relations) over criminal justice when these goals came into conflict. However, when it could do so with limited negative repercussions, the UN has usually assisted efforts to enhance criminal accountability for perpetrators of war crimes. This has tended to work well, but it has also contributed to the kind of criminal justice we have seen so far, one that is selective and limited, and is largely doled out against those who have lost wars or are unable to defend themselves with sufficient force. As such, I would argue that the UN should reconsider its role in international criminal justice, and rethink the positive and negative consequences of its involvement in order to secure a more equitable stance when confronted with these challenges.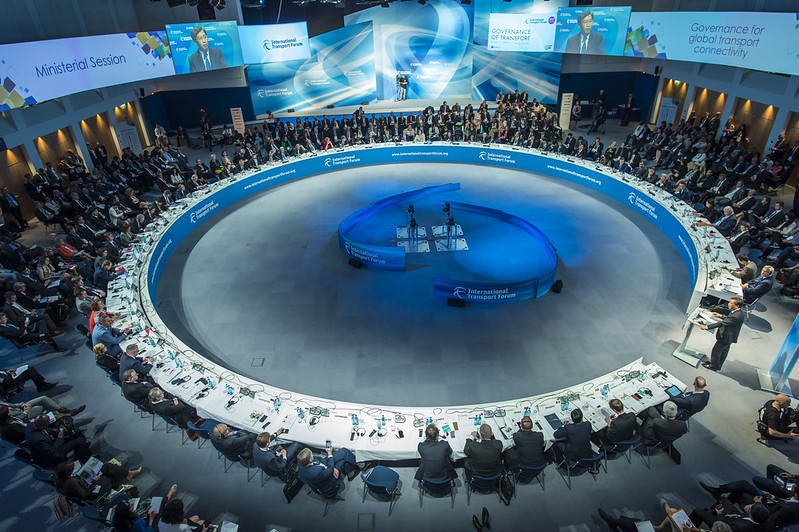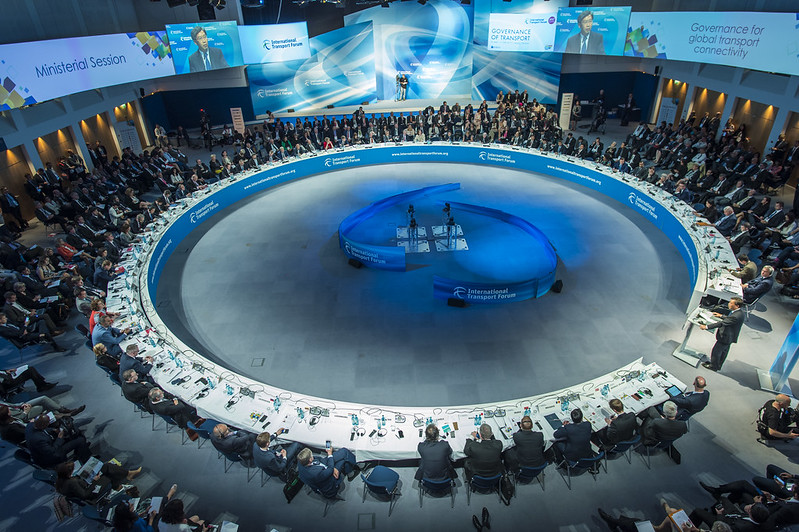 Tom Buitelaar
Tom Buitelaar is currently a Lecturer at Leiden University, where he teaches in the political science program on peace and justice and UN peacekeeping. He recently finished his PhD at the European University Institute in Florence, Italy. His dissertation, supervised by Professor Jennifer Welsh, asked under which conditions UN peacekeepers assist the ICC. Tom is also a co-founder of the Dutch Peacekeeping Network, with involvement from NGOs, academia, and the Dutch Ministries of Foreign Affairs and Defence. His research interests include: UN peacekeeping, international organizations, norms, leadership, justice in conflict, and the effectiveness of international interventions. Tom's research has been published in the European Journal of International Relations, Human Rights Review, and St. Antony's International Review. He has also co-authored chapters in several edited volumes published by Oxford University Press.